This Wireless Floodlight Can Protect Your Family During Rolling Power Outages (It Also Saves On Electricity Bill) 
BOOST YOUR BACKYARD SECURITY l Solar Bright FloodLights™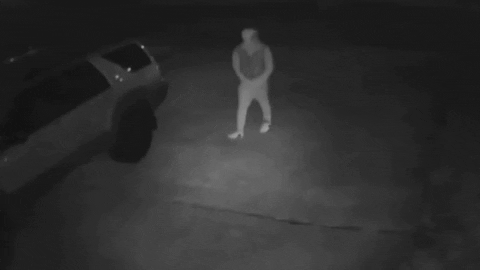 This NEW ultra-bright wireless floodlight with motion detectors from Dot Com Product makes you a Home Security Hero. Use this 'no brainer' safe maker to light up all the dark spots in your yard.

This solar-powered wonder goes where wires won't reach and installs in seconds. No electrician required! Forget about burning cash on batteries - you don't need them thanks to the solar-powered battery storage pack. It's always charged, ready to light up your yard.

Prowlers hate this light! Thanks to NEW "MotionMatic" detection technology, the Original Dot Com Product™ Solar LED Motion Sensing Floodlight gives you peace of mind anytime someone goes outside at night to walk the dog, take the trash out, or get something from the car.
INCLUDES:
Durable ABS Body
Screws for easy installation 
Built-in rechargeable 3.7V 1280mAh Li-ion battery 
30 Day Satisfaction Guarantee
SPECIFICATIONS:
Easy to Install

Solar-Powered Energy Savings

Automatically and Autonomously Solar Charges by Day

No Batteries Necessary

Built-In Light Sensor Automatically Switches On When Movement Detected

All-Weather Ready: Water-Resistant, Heat-Resistant, Frost-Resistant

20 Ultra-Bright LED Lights in Each Light

Output: 200 Lumens

LED Lifespan: 100,000 hours